Uniform and Equipment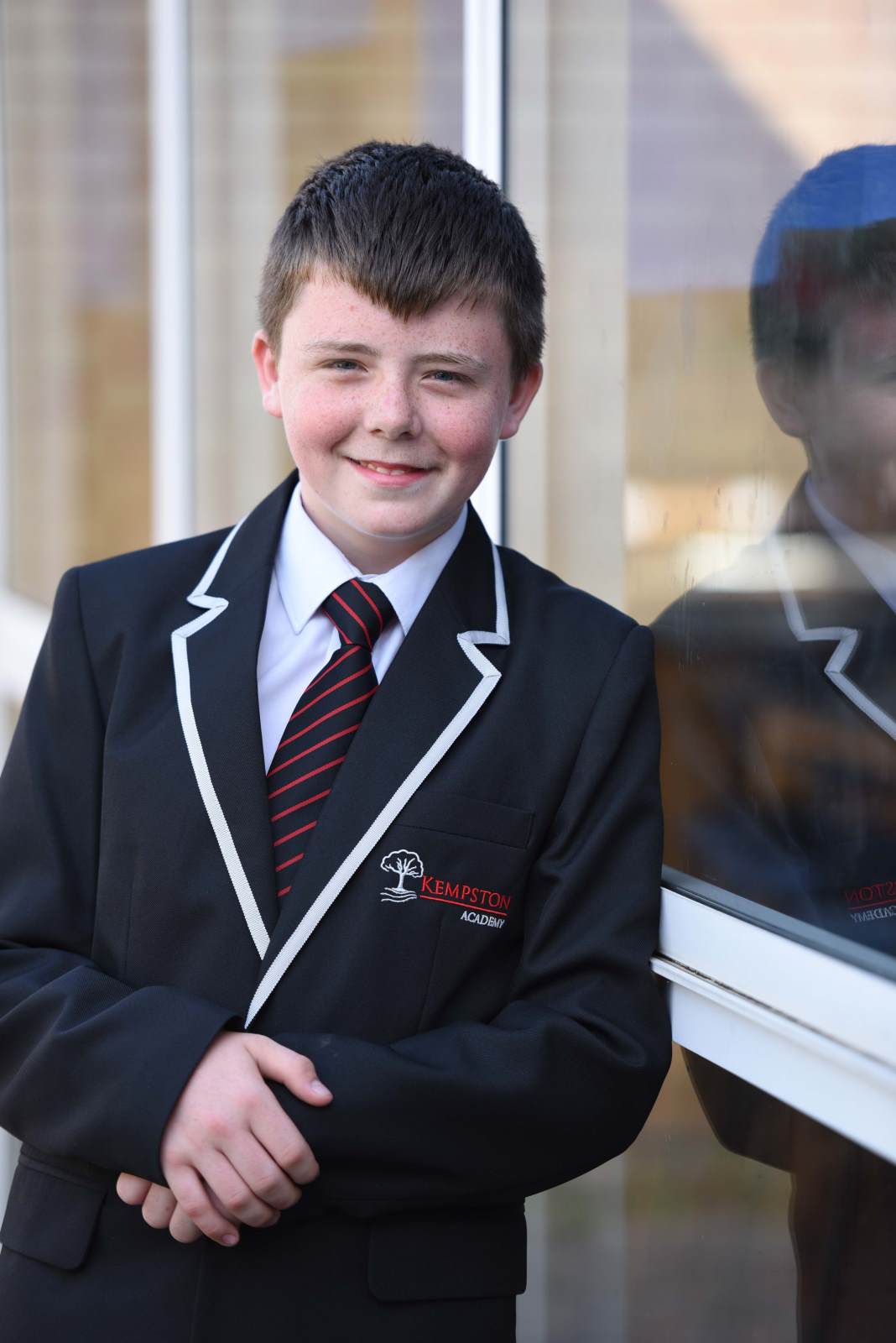 Uniform Requirements
All of the items below are required items
Blazer with grey braid and KA logo (required from September 2023)
Black V-neck jumper with KA logo
Plain white shirt with a top button suitable for a tie
Year group tie
Plain black trousers. (skinny trousers/leggings/jeggings or jodhpurs are not permitted)
Plain Grey or black pleated knee length skirt
Dark grey, black or white socks (plain, dark tights are an alternative for girls)
Black low-heeled waterproof shoes with no logos or low heeled boots leather style (school trousers must be worn over the boots). Trainers and plimsolls are not permitted.
No more than one of each of the following items:
Watch
Small ring
Bracelet (including friendship bracelets)
Small necklace
Small pair of earrings
No other body or facial piercings are allowed
Uniform is available to order from Prestige Design and Workwear, Flitwick
PE Kit
School logo polo shirt
School logo midlayer top
School logo shorts/skorts
Plain black leggings or tracksuit bottoms (optional)
Suitable trainers or football/rugby boots if required.
PE Kit is available to order from Price and Buckland where further optional items may be purchased.
Equipment
School bag (smaller handbag style bags are not adequate)
Planner (provided by the Academy)
Reading book (available from the library)
School books for the day
Pencil case (see below)
Mobile Phones
Mobile phones are not permitted to be seen or used around the school site as per our Mobile Phone Policy. Phones brought to the site must be switched off and inside a bag. The academy accepts no responsibility for the loss or theft of mobile phones.
Pencil cases should contain:
- Pens
- Pencils
- Rubber
- Ruler
- Compass
- Protractor
- Pencil Crayons
- Pencil Sharpener
- Scientific calculator